Bamboo products continue to gain popularity in new home construction all over the world. The opportunities and uses for our products are endless. InnoSiding composite siding is a rigid board, color-thru composite siding product made from the extremely durable fibers of bamboo and is available in 10 trending colors.
InnoSiding Composite Siding No Other Can Compare
100% Recyclable Materials
More than twice as strong
Color-Thru Technology
Impact Resistant
Non-Combustible
Impervious to insects
Resists Salt Spray
100% Guaranteed
Made with all-natural Bamboo Fiber
Will not warp, rot, bubble, or flake
never needs painting or sealer
Stand up to hail, wind, heavy objects
Will not promote flame or burn
Termites, ants, other wood –boring insects Perfect for your seaside home
25 Year Warranty Program
Why Bamboo?
Bamboo is a naturally replenishing grass that is one of the Earth's most renewable resources.
Bamboo can grow up to 36 inches per day in almost any climate.
Instead of harvesting a tree that takes 30-40 years to grow, a bamboo pole can be harvested and replenished in 6 months.
Bamboo is harder than Maple/Stronger than steel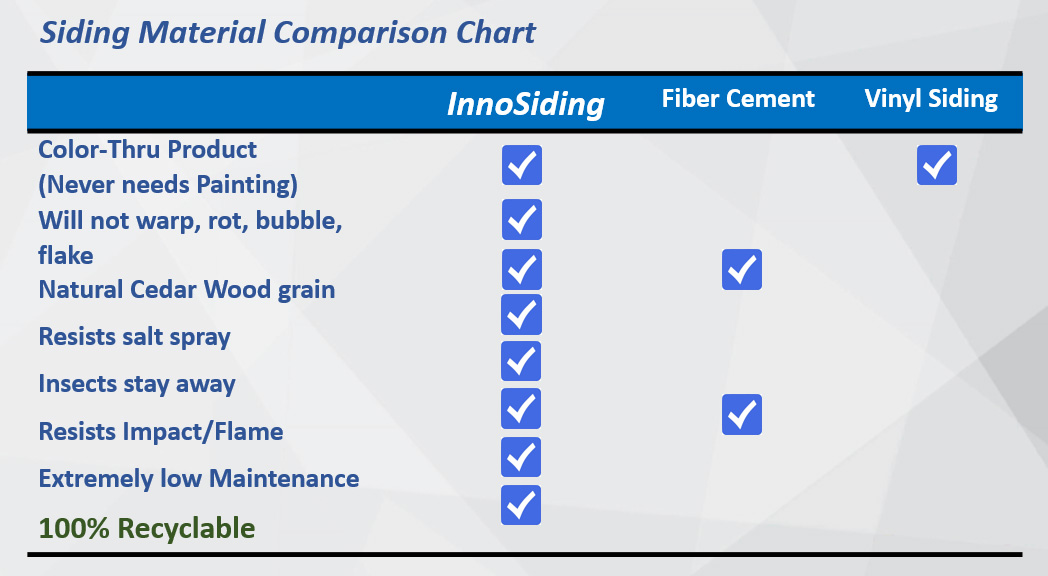 Lap Siding:
InnoSiding is easy to install with the strength and durability of Bamboo at its core. InnoSiding Lap Siding is the naturally strong choice for your home in any climate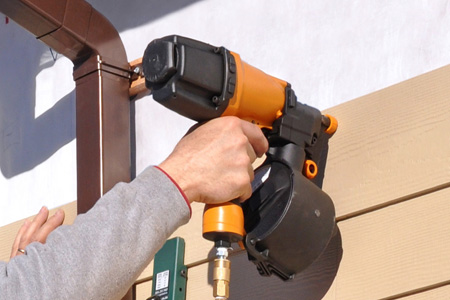 InnoSiding is manufactured with Bamboo at its core which adds strength, durability, and resistance to whatever Mother Nature can throw at it..
InnoSiding is available in 7" and 8" exposures in 12' lengths.
InnoSiding is made with Color-Thru technology, and is available in 10 trending colors.
Each piece of InnoSiding Lap Siding comes with a smooth painted look on one side, and the woodgrain look of cedar on the other.
InnoSiding Trim: