InnoDeck composite DIY tiles are not only affordable but also very easy to install yourself. The composite decking tile system consists of tiles that quickly and easily snap together to form a seamless, professional look that you will be proud of it. In addition, its DIY interlocking tile system is suitable for all outdoor applications such as courtyards or balcony as well for spas, shower, or pathways—the possibility is endless.
The Advantages of InnoDeck DIY Deck Tiles
Interlocking System allow you to easily install the tiles
Durable, withstands mold, worms, and corrosion.
Impervious, unaffected by water for years.
Retains, color: true original color though rain or shine (between -20 degree C – 100
degree C)
Easy, clearing: wash with water and mild soap if needed.
Comfortable, warmer than ceramic tiles and will not expand or contract when temperature changes.
Trending.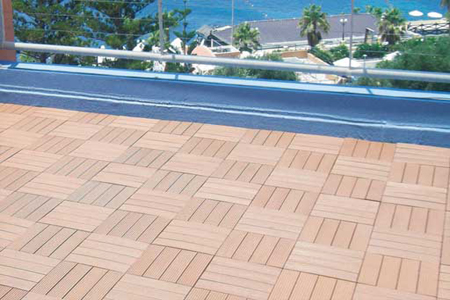 SPEC